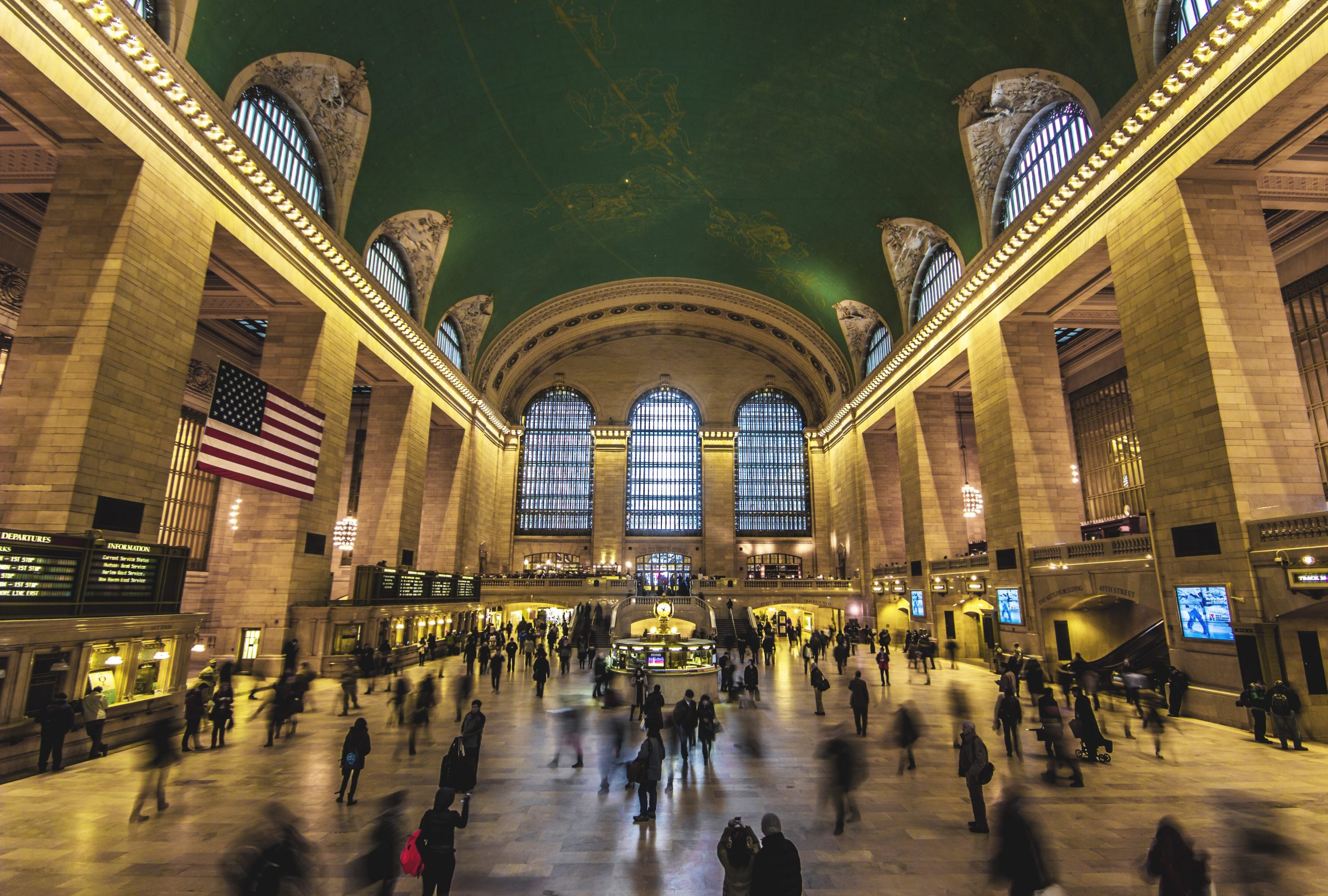 Lower LIRR/Metro-North Fares + Free Subway/Bus Transfer.
That's Freedom Ticket:
A faster, more affordable commute.
PCAC's newest report, Freedom Ticket II: Now, More than Ever!, calls for expanding the Atlantic Ticket Pilot Program to commuter rail stations around New York City. The report found that expanding commuter rail discounts throughout New York City and adding free transfers to subways and buses would offer tens of thousands of riders more affordable and equitable transit options and shorter travel times, while filling empty seats with paying customers on the Long Island Rail Road and Metro-North Railroad, aiding in the region's and MTA's recovery.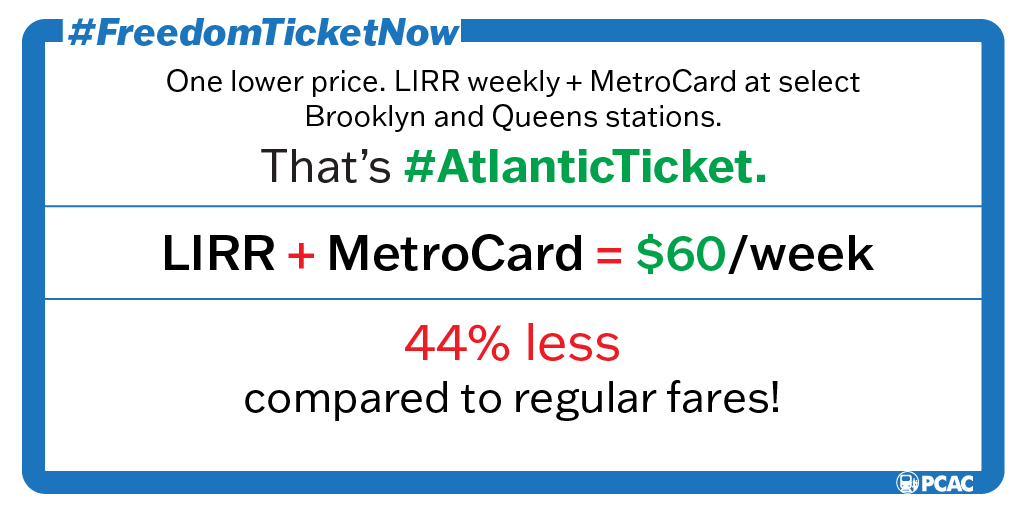 Atlantic Ticket made faster commutes on LIRR financially accessible to commuters in Southeast Queens and Brooklyn. It's time to make that pilot program permanent – and also to expand the possibility of faster commutes on commuter rail to the rest of Queens, Brooklyn, Manhattan, and the Bronx.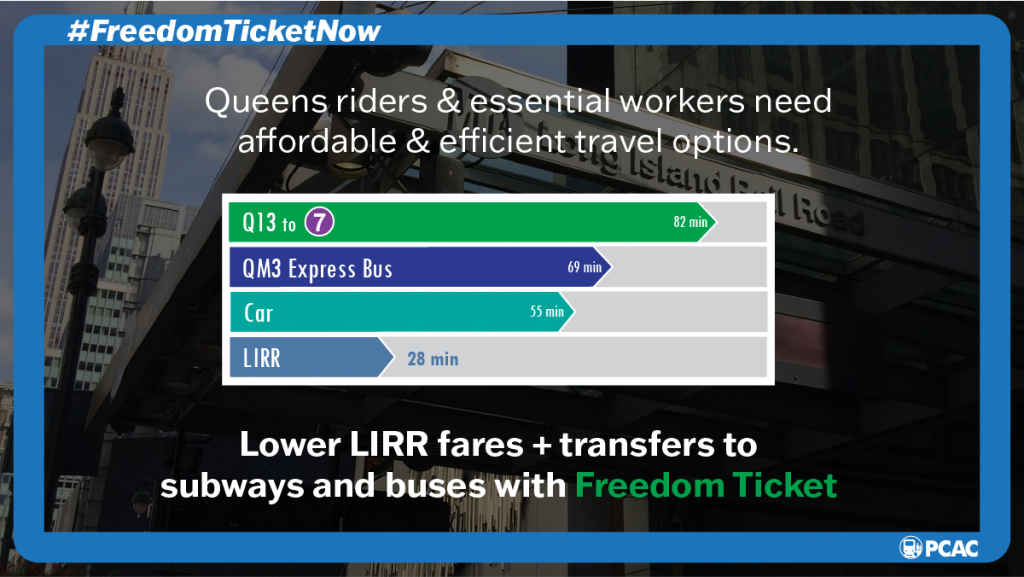 Queens & Bronx riders have been priced out of commuter rail.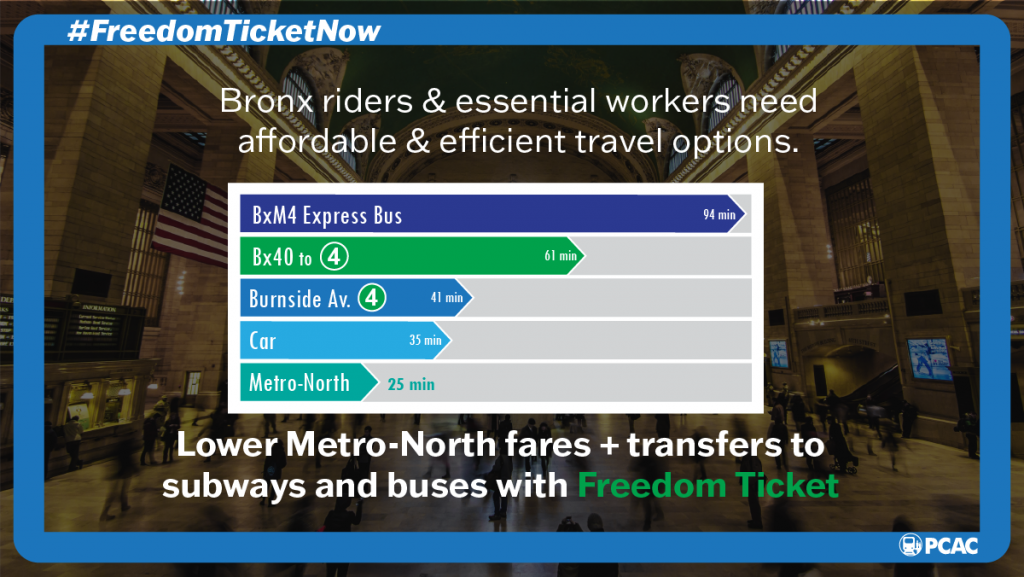 Freedom Ticket would make the fastest commute more affordable.
Further expansion through off-peak and reverse peak discounts would support inter- and intra-county travel on Long Island and into the Hudson Valley, further boosting ridership and supporting local economies. The goals of Freedom Ticket are to improve affordability and offer more equitable transit service, increase ridership on the railroads with new and returning commuters, and help the MTA meet its objective of getting riders back on board – thus bolstering its bottom line.
Ridership on LIRR and Metro-North still trails far below pre-pandemic levels. That means less funding and revenue for service improvements that will directly benefit riders.
PCAC released the Freedom Ticket II: Now, More than Ever! report and recommendations at a press conference at Woodside Station with Senator Leroy Comrie and Councilmember Barry Grodenchik. Watch the livestream below: