NYCTRC
New York City Transit Riders Council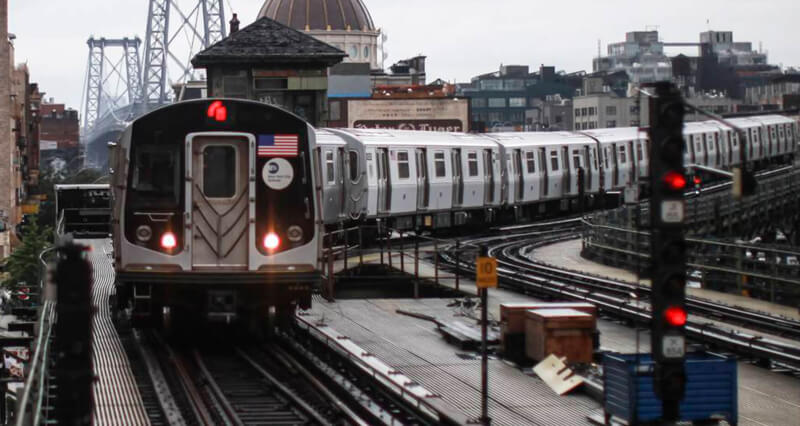 The New York City Transit Riders Council (NYCTRC – also known as New York City Transit Authority Advisory Council, or NYCTAAC) was created by the New York State Legislature in 1981 to represent New York City subway and bus riders, and users of the Staten Island Railway. Our 15 volunteer Council members are appointed by the Governor upon the recommendation of the Mayor, the Public Advocate, and the five Borough Presidents. 
NYCTRC Mission Statement
The NYCTRC is the official voice of New York City Transit subway and bus riders, and users of the Staten Island Railway. The Council advocates for an improved subway and bus rider experience by providing constructive feedback to NYC Transit management and the MTA Board in the formulation and implementation of agency-wide policies and service. NYCTRC priorities include provision of more accurate and understandable information for riders; greater system efficiency; and better service and access to transit overall, particularly in underserved communities.
NYCTRC Goals
To investigate, monitor, and study operational aspects of NYC Transit subways, buses and Staten Island Railway to provide implementable recommendations that will improve service for all riders;
To advocate for more equitable access to transit for city residents who are in underserved areas; 
To promote more accurate, timely, and understandable rider information to improve the overall rider experience;
To champion new technologies that can improve rider communications, service delivery, and overall rider safety conditions;
To support improved accessibility, including enhancement projects and programs, across the NYC Transit system;
To advise the MTA on needed capital investments and identify funding opportunities for those investments that will improve the reliability, lifespan and sustainability of the system's infrastructure.
The 15 members of NYCTRC are recommended are as follows, with appointment by the Governor: 
| | |
| --- | --- |
| No. of Members | Recommended By |
| 5 | New York City Mayor |
| 5 | New York City Public Advocate |
| 1 | Bronx Borough President |
| 1 | Brooklyn Borough President |
| 1 | Manhattan Borough President |
| 1 | Queens Borough President |
| 1 | Staten Island Borough President |
NYCTRC Members
Interested in becoming a NYCTRC member?
Find more information here.