LIRRCC
Long Island Rail Road Commuter Council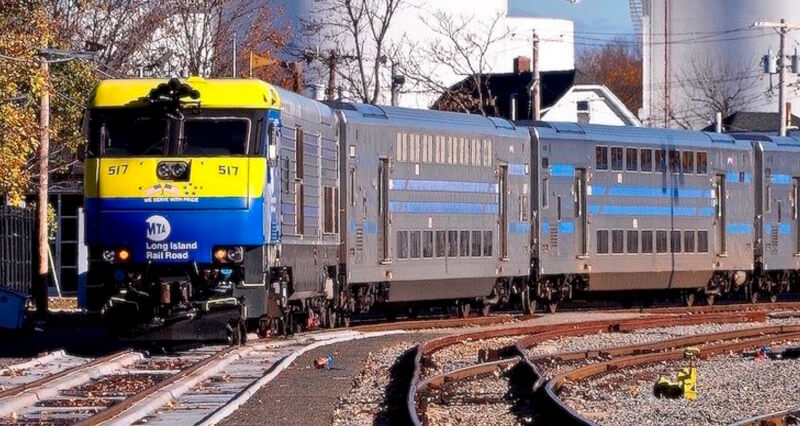 The Long Island Rail Road Commuter Council (LIRRCC) was created by the New York State Legislature in 1981 to advocate on behalf of Long Island Rail Road (LIRR) riders. Our 12 volunteer members are appointed by the Governor upon the recommendation of the Nassau and Suffolk County Executives, as well as the Brooklyn and Queens Borough Presidents.
LIRRCC Mission Statement
The LIRRCC is the official voice of Long Island Rail Road commuters. The Council advocates for such priorities as improved LIRR service, communication, and overall commuter experience by providing constructive feedback to LIRR management and the MTA Board in the formulation and implementation of Rail Road-specific and agency-wide policies.
LIRRCC Goals
To hold Long Island Rail Road management and the MTA Board accountable to commuters and all users of its services to improve the overall customer experience;
To investigate, monitor, and make recommendations to LIRR management regarding service delivery, customer safety, communications, finance, and capital projects, including accessibility;
To assure the timely capital investment in and maintenance and upgrade of LIRR facilities, including stations, rolling stock, and infrastructure;
To advocate for more equitable fares to increase affordable access to LIRR services; 
To promote the use of commuter rail service in Nassau, Suffolk, Queens, and Kings (Brooklyn) counties. 
The 12 members of the LIRRCC are recommended as follows, with appointment by the Governor: 
| | |
| --- | --- |
| No. of Members | Recommended By |
| 5 | Nassau County Executive |
| 5 | Suffolk County Executive |
| 1 | Brooklyn Borough President |
| 1 | Queens Borough President |
LIRRCC Members
Interested in becoming a LIRRCC member?
Find more information here.