Permanent Citizens Advisory Committee to the MTA

represents transit and commuter rail riders in the 12-county MTA region. Learn More
Upcoming Events
Check out our calendar and stay up-to-date with PCAC and Council events.
Calendar
Date
Time
Subject
Dec 9
12:00 pm
PCAC Meeting

Agenda:

Thursday, December 09, 2021 12:00 Noon – 2 PM  20th FLOOR CONFERENCE ROOM 4
This Meeting May Be Attended In Person Or Remotely

2 BROADWAY
(ACROSS FROM BOWLING GREEN (4,5) SUBWAY STATION)

OR

Join Zoom Meeting
https://pcac-riders-org.zoom.us/j/5066249438

Meeting ID: 506 624 9438
One tap mobile
+16465588656,,5066249438# US (New York)

The meeting will be recorded and available for viewing on the PCAC YouTube Channel.

Members of the public attending should furnish name to PCAC
at 212-878-7087 or [email protected] in advance to facilitate building entry.

*** 12:00 Noon. ***

12:00 Approval of December 9, 2021 Agenda
Approval of September 9, 2021 Minutes

12:15 PCAC Chair's Report and LIRRCC Chair's Report
NYCTRC Chair's Report
MNRCC Chair's Report

12:45 PCAC Executive Director's Report

1:00 Reimagining MTA Maps
Guest Speakers: JP Chan, Senior Director Creative, MTA
Steven Flamm, Manager, Mapping & Wayfinding, MTA

1:30 Old Business
New Business

2:00 Adjournment

Dec 13
9:00 am
MTA Committee Meeting
Dec 15
9:00 am
MTA Board Meeting
Dec 16
12:00 pm
NYCTRC Meeting
Do the Math: On Track For a Better Ride​
Check out our interactive tool – Do the Math: On Track For a Better Ride​ – which shows how different…
Explore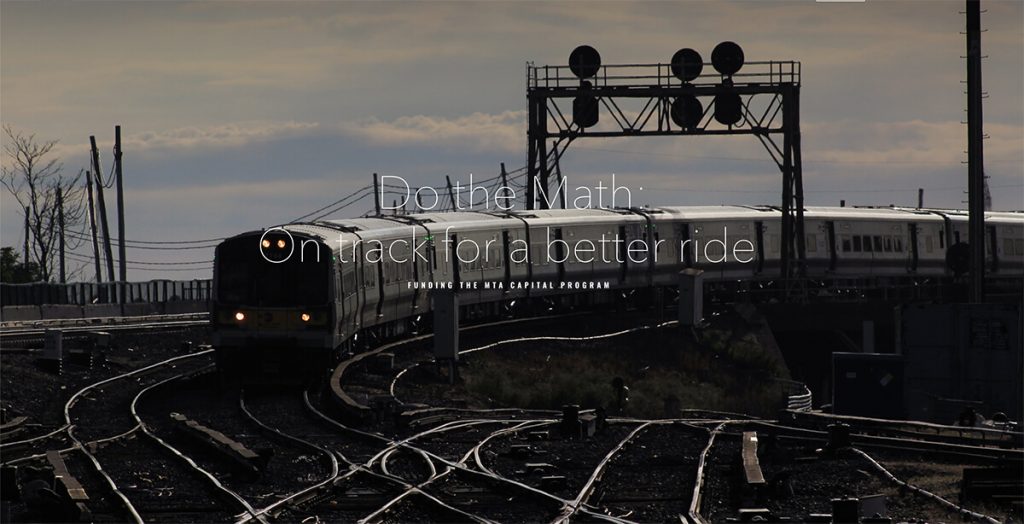 Twitter Feed
But to make sure we can continue to hold
@MTA
accountable, we need better transparency & a better Capital Program Dashboard. We'll continue to join
@ReinventAlbany
@Tri_State
@RidersAlliance
& other advocates in calling for better resiliency, open data & a 20-yr needs assessment!