Permanent Citizens Advisory Committee to the MTA

represents transit and commuter rail riders in the 12-county MTA region. Learn More
Upcoming Events
Check out our calendar and stay up-to-date with PCAC and Council events.
Calendar
Date
Time
Subject
Dec 8
12:00 pm
PCAC Meeting

Thursday, December 8, 2022 12:00 Noon – 2PM

20th FLOOR CONFERENCE ROOM  4

This Meeting May Be Attended In Person Or Remotely

 2 BROADWAY (ACROSS FROM BOWLING GREEN (4,5) SUBWAY STATION)

OR

Join Zoom Meeting

https://pcac-riders-org.zoom.us/j/82701927250

Meeting ID: 827 0192 7250

One tap mobile

+16465588656,,82701927250# US (New York)

This public meeting will be recorded and made available for viewing on the PCAC YouTube Channel

 

**Members of the public attending must furnish names to PCAC 

at 212-878-7087 or [email protected] in advance to facilitate building entry. 

*** 12:00 Noon. *** 

12:00:            Approval of December 8, 2022 Agenda

Approval of September 8, 2022 Minutes  

12:05:            PCAC Chair's Report and LIRRCC Chair's Report 

NYCTRC Chair's Report 

                              MNRCC Chair's Report 

12:20:           Vote: Open Meetings Law Resolution and Regulations

12:30:           Twenty-Year Needs Analysis and Comparative Evaluation Overview: Michael Shiffer, Sr. VP, Regional Planning, MTA C&D; Sean Fitzpatrick, Deputy Chief of Staff, Office of the President, MTA C&D; Will Schwartz, Deputy Chief, MTA Government and Community Relations

1:00:             Discussion: Fiscal Cliff and PCAC Recommendations

1:30:             Old Business

1:45:             New Business

2:00              Adjournment

Dec 15
12:00 pm
NYCTRC Meeting
Dec 19
9:00 am
MTA Committee Meeting
Dec 21
9:00 am
MTA Board Meeting
Do the Math: On Track For a Better Ride​
Check out our interactive tool – Do the Math: On Track For a Better Ride​ – which shows how different…
Explore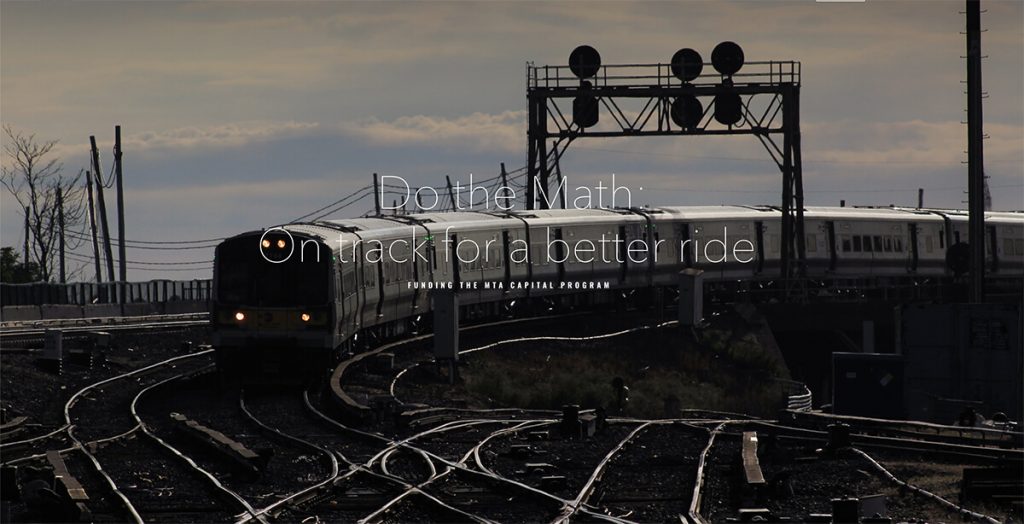 Twitter Feed
At today's
@VisionLI
Smart Growth Summit, PCAC/LIRRCC Chair Gerry Bringmann is discussing the role of transit in regional growth.
@LIRR
expansion/upgrade projects, first/last mile options, better coordination with NICE and SCT, and a more connected regional rail system are key!
https://t.co/zqEQEFne7a
Brooklyn riders deserve a faster, more efficient, and more equitable bus network. The Brooklyn Bus Redesign will do just that. Buses are the engine of equity for working class riders around the city, and we're glad
@MTA
@NYCTBus
is revamping the network with public input 🚌💨