Permanent Citizens Advisory Committee to the MTA

represents transit and commuter rail riders in the 12-county MTA region. Learn More
Upcoming Events
Check out our calendar and stay up-to-date with PCAC and Council events.
Calendar
Date
Time
Subject
Jan 26
10:00 am
MTA Board Meeting
Jan 27
12:00 pm
NYCTRC Meeting

AGENDA: Thursday, January 27, 2022  12:00 Noon – 2PM

This Meeting May Be Attended In Person Or Remotely

2 BROADWAY  20th FLOOR CONFERENCE ROOM  4

(ACROSS FROM BOWLING GREEN (4,5) SUBWAY STATION)

*Please let us know if you will be joining us at 2 Broadway so we can plan appropriately. Thank you!

OR  Via Zoom

Join NYCTRC Zoom Meeting

https://pcac-riders-org.zoom.us/j/89788647009 

Meeting ID: 897 8864 7009

One tap mobile +16465588656,,89788647009#

   *** 12:00 NOON PROMPTLY ***                                         

12:00  Approval of January 27, 2022 Agenda  

            Approval of December 17, 2021 Minutes   

12:10  Chair's/Board Report  

12:30    Interborough Express Overview – Bradley

12:45   Old Business    

1:00     Presentation: MTA Accessibility Look Ahead

             Quemuel Arroyo, Chief Accessibility Officer

1:30     Old Business (continued)

             New Business           

 2:00    Adjourn  

Please note: This public meeting will be recorded and posted on PCAC's website and YouTube channel 

Feb 10
4:00 pm
LIRRCC Meeting
Feb 16
12:00 pm
MNRCC Meeting
Feb 17
12:00 pm
NYCTRC Meeting
Do the Math: On Track For a Better Ride​
Check out our interactive tool – Do the Math: On Track For a Better Ride​ – which shows how different…
Explore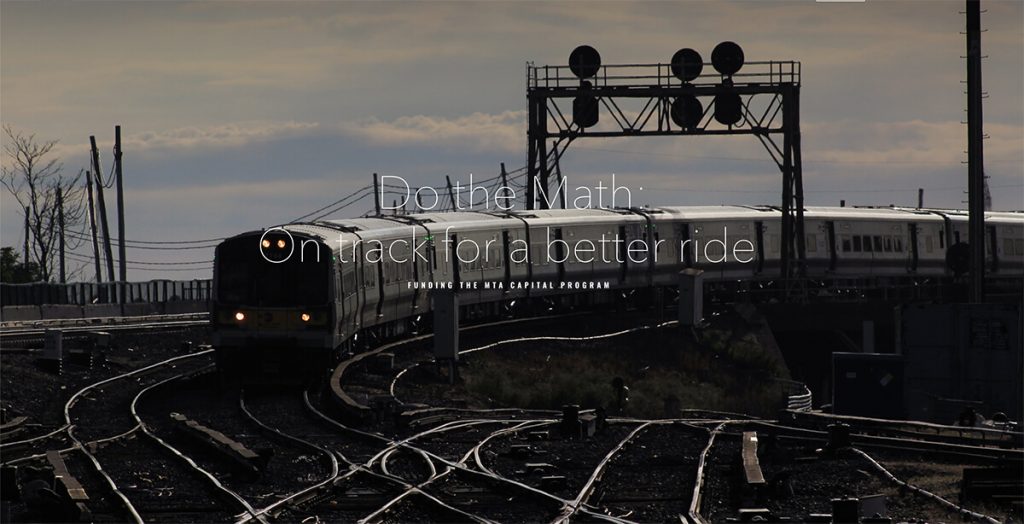 Twitter Feed
.
@MTA
Chair Lieber acknowledges riders feel unsafe, stating, "In times of crisis, it is the responsibility of gov't to take action."
@NYPDTransit
Chief Wilcox commits to keeping riders safe & working closely with the MTA & sharing information.
It's great that
@LIRR
on-time performance is up; we're hopeful the good OTP and good service will continue when more riders come back. Reliable, fast, safe trips are the best way to entice riders back on board
@MTA
.
https://t.co/V2ghJhXqRV
"Absolutely nobody should be on the tracks unless they're working in the system, they have safety training, and there's a good reason for them to be there,"said Lisa Daglian Executive Director of
@PCACriders
https://t.co/Dhob3WjiN3