Permanent Citizens Advisory Committee to the MTA

represents transit and commuter rail riders in the 12-county MTA region. Learn More
Upcoming Events
Check out our calendar and stay up-to-date with PCAC and Council events.
Calendar
Date
Time
Subject
May 12
4:00 pm
LIRRCC Meeting

AGENDA:  Thursday, May 12, 2022 4:00PM – 5:30PM

This meeting will be held remotely via Zoom: https://pcac-riders-org.zoom.us/j/81027394192
One tap mobile
+16465588656,,81027394192# US (New York)
Join By Phone
+1 646 558 8656 US (New York)
Meeting ID: 810 2739 4192

4:00 Approval of May 12, 2022 Agenda
Approval of April 14, 2022 Minutes

4:05 Board/Chair's Report

4:15 Executive Director/Staff update
– Communications and social media

4:20 Hector Garcia, LIRR External Affairs:
– Ridership and mask enforcement update
– Summer schedule
– Electric bike and scooter enforcement
– Penn Station update
– ESA service planning update
– Third Track update

4:45 Bike-Ped Legislation
– Presentation: MTA Bike-Ped Access Strategic Plan Update (Jessica Mathew, Senior Advisor, Special Projects & Initiatives, Office of the MTA Chair)
– Discussion and Recommendations (Lisa)

5:05 2022 Council priorities
5:15 Old Business
New Business

5:30 Adjournment

May 19
12:00 pm
MNRCC Meeting
May 23
9:00 am
MTA Committee Meeting
May 25
9:00 am
MTA Board Meeting
May 26
12:00 pm
NYCTRC Meeting
Do the Math: On Track For a Better Ride​
Check out our interactive tool – Do the Math: On Track For a Better Ride​ – which shows how different…
Explore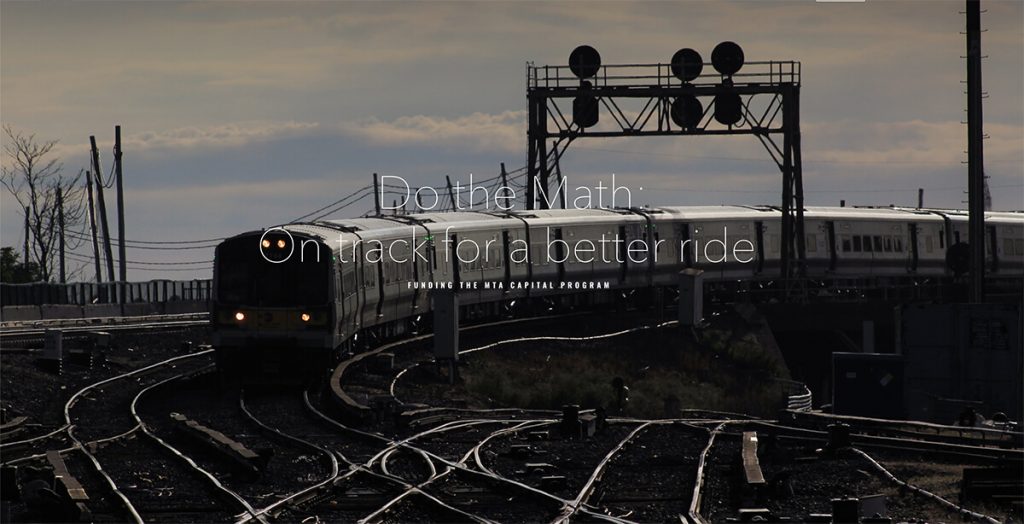 Twitter Feed
ICYMI,
@NYCTSubway
reached its highest pandemic-era ridership yesterday with 3.5M rides! 🥳 NY is coming back, and with good service (and good weather), there's no doubt that ridership will keep climbing. But
@MTA
needs dedicated operating $ to keep running reliably & affordably!
https://t.co/CPVXPHdC99
Thanks to
@SenSchumer
for all he's done for transit & transit riders throughout NYS &
@MTA
region. Congratulations on receiving the well-deserved #ZuccottiAward at today's
@RegionalPlan
#RPAAssembly. We appreciate your ongoing fight to bring in much-needed $ for trains & buses.
https://t.co/s4cqgYUGBR
As
@GovKathyHochul
noted at today's
@RegionalPlan
#RPAAssembly, the fact that she &
@NYCMayor
work well together means
@MTA
& its millions of riders have a better than fighting chance of getting the safe, reliable, equitable, accessible & affordable ride they deserve.